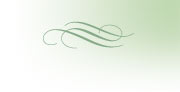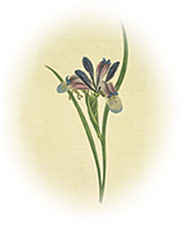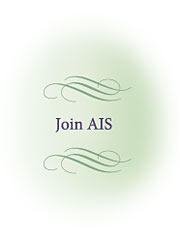 AIS Public Exhibits Toolbox
Horticultural Exhibit



Other AIS Toolbox resources:


Horticultural Exhibit

The main feature of the Iris Show has traditionally been the exhibition of individual bloomstalks. The following resources are presented to assist AIS members and other exhibitors in this portion of the Iris Show.
Displaying Iris
Iris Grooming Tips
Transporting Tips
English Box Display
Youth Displays
Above is a photo of a table for the top prize winners in the show. At the center is the best specimen in the show. Varietal shows are judged on how well a specimen has been grown and presented. It is not a judgment on the quality of a variety as a garden plant. Well grown and well presented specimens allow the public to see a variety of types of Iris choose their favorites. Everyone who grows Iris is encouraged to enter. One need not have the newest, most expensive cultivar since they are judged on the quality of display, not the quality of the cultivar, and every entry has a chance to win best in show.

Iris showing "tips"
By Dorothy Fingerhood as posted to Iris-Talk (an online iris discussion group).
Be a clerk at as many shows as you can! You will get to hear all the judges' discussions, and you will learn what they are looking for (and realize sometimes the judging process can be quite subjective!).

Read, read, read. There are quite a number of articles related to showing in the AIS back bulletins; also tips in regional publications. Many books on iris growing also talk about the show and showing.

Allow 4 times as much time as you think you need for everything--selecting, transporting, grooming, etc.--and you will just get everything done without having to rush, which leads to careless mistakes and accidents to flowers. You must be meticulous in every detail.

Have a good bit of luck! And like most other things, practice makes perfect (or closer to it!)
Choosing a Bloomstalk


Dean Brand of the Tulsa Area Iris Society wrote a great article on choosing a bloomstalk to win the Best Specimen of the Show.
The Quest for a Queen by Dean Brand - download [102 kb]

Grooming Tips



An excellent article titled 'Preparing Irises for Exhibition at Iris Shows' by Sheldon Butt was printed in AIS Bulletin #297, April 1995, a reprint from the Median, Spring 1994, and is reprinted yet again on the HIPS website. As the Editor's note stated - The late Sheldon Butt was well known for his show exhibitions. These words of wisdom should help others.
The Preparing Irises for Exhibition- download [93 kb]

Transporting Irises to the Show



Some member's solutions for getting your irises safely to the iris show as gleaned from posting to Iris-Talk (an online iris discussion group)
I save wine or tall liquor bottles and get my boxes from a liquor store, keeping the interior partitions that come with them. With each bottle holding one iris, I put a bottle in every other space among the partitions, and I stuff paper or one of the "little plastic things" between the stem and the bottle neck to keep the stalk from swiveling around. Paper is stuffed into the spaces between the bottles to keep the whole boxful rigid. When all the boxes are loaded in the vehicle, I stick bricks against the bases of the outer boxes to keep them from sliding. You can get a few dozen in a van this way. It is also important to begin saving the bottles early. Having to empty enough bottles in, say, the week preceding the show could lead to serious adverse consequences. To enhance your reputation among your fellow exhibitors, save only the best brands of wine and spirits. - J. Riff Crump

I have cut notches out of the sides and ends of cardboard boxes, preferably not really tall ones, so that I can lay the iris with its stem end down in the box and the blossom end leaning in the notch. Alternatively I may even lay the iris so one end rests in a notch on one side or end of the box, the stem on the blossom end lying in the opposite notch. Depends on the length of the stem, of course. I can put these in the trunk and on the back seat--could use the front, too, I suppose, but my wife is sitting there--and drive the hour to the show without damaging the blossoms. Naturally I don't go too fast around sharp corners or go flying over bumps. This way I can take 15-20 stalks to the show. - Arnold Kokako

Take a plastic 5 gallon bucket. Wet old newspapers, lay open a stack about 1/4 inch thick. Fold longwise to make a rectangular strip about 6 inches wide and about 30 inches long. Now roll into a cylinder. Stand this cylinder upright into the bottom of the plastic bucket. Continue making these cylinders until the bucket is full of wet paper cylinders standing up in the base of the bucket. Add about 2 inches of water to the bucket and now stand the iris stems in the bucket between the cracks in the rolled newspaper cylinders. A perfect way to transport tall iris without damage. Hope you can understand this. It's much easier to "show" than to "tell". - Bill Maryott

We use a variant of this method [above]. Instead of newspapers we use the foam cylinders made to insulate water pipes for the winter. They can be used again and again. Stuff your bucket with these and put the iris in the holes. Works great. - Dana Brown

Gus Seligmann's "secret" was a collection of wine boxes. One stalk per bottle. Six bottles per case (filling only alternate compartments). Lots of QUEENs arrived safely that way. - Sharon McAllister
You can use the search feature at Iris-Talk to find many more suggestions. We used keyword 'transporting' for this search.
English Box Displays

How to build an English Box
| | |
| --- | --- |
| The English Box has been used in iris shows for many years as part of the Horticulture Division. It is a unique way to display irises and one that is enjoyed by the general public. In the past, the boxes were usually made of plywood; and as described in the Judges Handbook, they contained jars of sand to hold the irises in place. This resulted in a heavy box which could not be stored on its side because the sand would leak out. | |
Susan Sanders, a member of the Kirkwood Iris Society, an AIS affiliate in the St. Louis area, developed a practical, new method of construction for the English Box. This updated design is very easy to build, and because it is lightweight, it is easy to carry. No sand is involved, so the box may be stored on its side, if desired. Making the boxes by this new method could easily be a youth group project - with a little adult assistance.

Materials:
Styrofoam sheets - Purchase these at your local lumber yard or home supply. They are 8 feet long, 2 feet wide and 2 inches thick and are commonly used as wall insulation. The material has a little "give" to it instead of being brittle. One sheet makes 2½ boxes.
Plastic flower vials (orchid tubes) - Use the kind with rubber caps, available at florists.
Fabric to cover box - Use black cotton and look for sale prices.
Procedure:
Cut foam sheets with electric knife into rectangles, 24 inches by 18 inches.
Each sheet will yield 5 rectangles and a small throw-away scrap. Two rectangles are needed for each box.
Use white glue to secure 2 rectangles together, one on top of the other. This will make the box 4 inches thick.
Make a template of thin cardboard to lay on top of the box to use as a guide when holes are drilled. Measure exactly (see diagram). Use an electric drill with ½ inch paddle drill bit and drill holes all the way through both layers of foam, from top to bottom. Be prepared to clean up cutting and drilling debris with vacuum cleaner.
Use approximately 1 yard of 36 or 45 inch width fabric for each box. Cut fabric so there will be about 3 to 4 inches of overlap onto the bottom side.
Zigzag any raw edges, or use fray check. Wrap box in the fabric as you would wrap a package, tucking and folding on the ends neatly, and securing with several straight pins dipped in white glue to anchor. The black fabric was applauded by all who saw the boxes in use. The dark color made for a rich look. Forest green would be a good second choice. It was agreed that lighter colors did not show off the irises to advantage. Also, a matte finish is desirable so there is no glare when photographing the display.
Use an Exacto knife to cut holes in the fabric where vials are to be placed.
Insert vials. These may be raised or lowered so irises of different sizes can be displayed, with falls just clearing box surface. Vials may be removed for cleaning, filling or emptying.
Place a stick-on label on the back of box to identify the owner (individual or club).
Expenses: Each box costs a little over $5 to make if the fabric is on sale. Styrofoam is about $5 per sheet. Vials are about 5 cents each - use 6 per box. The price of fabric varies quite a bit - usually under $5 per yard for light weight cotton. Remember, only one entry tag is used for an English Box and it is placed on the table in front of the box. The box is judged as a unit, so only one ribbon is awarded, if merited. Section awards and rosettes may be given, and ribbons received for English Box displays count in the tally for Silver and Bronze Medals/Certificates. The English Box is not eligible for the "Best in Show" award, however.

Five or six irises, all the same type (TB, SDB, Siberian, etc.) are displayed in the box and must be correctly identified by name. Use a 3" X 5" card for this and place card on box at center edge. If only five irises are displayed, place card over sixth vial. Follow closely, any requirements written in the Show Schedule. Keep iris sizes similar, unless otherwise required, and pay attention to color coordination.

The size box designated in the illustration works well for most iris types. MDBs and other tiny irises would require a smaller box to look their best.

Advantages of using the English Box are many. If a new introduction is being grown, some people are reluctant to cut a single stalk, but would be willing to display one nice flower as part of an English Box. If the terminal bloom on your best show stalk closes the morning of the show, all is not lost if another of its blooms is placed in your English Box. If your garden is past peak and lacks good stalks, there will be plenty of good individual blooms left. Likewise, hail, rain or other typical pre-show disasters usually leave behind a few perfect blossoms, but not entire stalks. If by a miracle, the weather during iris bloom is perfect some year, it is still nice to show off your irises in a new, fun format. So youths and adults alike should build and use the English Box. You'll be glad you did! And thanks to Susan Sanders for her great instructions!

Reprinted from the Bulletin of the American Iris Society, "Youth Views" column, pp 78 - 80, April, 1996.

Youth Displays

Below are some examples of displays created by youth members of the AIS. Additional information about youth activities please visit the Youth & Iris website!