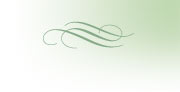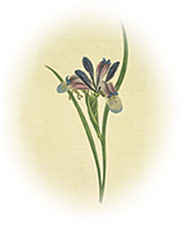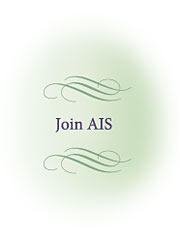 AIS Sections (updated April 15, 2014)




AIS members interested in a particular group of irises may establish a separate organization which may be chartered by the AIS as a Section. Membership in the AIS shall be a prerequisite for all elected officers and directors. Sections may grant non-AIS members all Section membership rights and privileges except the right to serve as officers or directors. Other prerequisites for obtaining and maintaining a charter as a Section, and privileges granted to Sections and their members, shall be determined by the AIS Board of Directors. The AIS shall not be responsible for the debts or liabilities of any of its chartered sections, and shall have no power to exercise control over the Section except pursuant to any Section Charter Agreement entered into as a condition of the Charter or as provided in the Articles of Incorporation or
Bylaws of the Section.
| | |
| --- | --- |
| | for information on how to join a Section using PayPal or follow the links below to the individual societies. |
AIS Sections:
Median Iris Society (MIS)
President: Jean Morris, 682 Huntley Heights, Ballwin, MO 63021-5878
email: morrisje1@aol.com
Membership: Judy Eckhoff, 7911 S. Yoder Road, Haven, KS 67543; 620-931-5114; judy67543@gmail.com
website: www.medianiris.com
Society for Siberian Irises (SSI)
President: Chuck Simon, 10 S. 122 Lorraine Drive, Willowbrook, IL 60527
e-mail: n/a | phone: (630) 323-5070
Membership: Susan Grigg, 105 Trotters Ridge Drive, Raleigh, NC 27614
email: ssimemsec@nc.rr.com
website: www.socsib.org
Spuria Iris Society
President: Jim Hedgecock, Route 1, Box 258, Gower, MO 64454
email: jim@comancheacresiris.com
Membership: Nancy Price, 32009 S. Ona Way, Molalla, OR 97038
email: flags@molalla.net
website: www.spuriairis.com
Society for Japanese Irises
President: Patrick Spence, PO Box 1062, Lake Stevens, WA 98258
email: patrick@cascadiairisgardens.com
Membership: Jody Nolin, 5184 CTY RD 20, Rushsylvania OH 43347
email: jody.nolin@gmail.com
website: www.socji.org
Reblooming Iris Society
President: Dana Brown, 1506 S. Aspen Ave., Lubbock, TX 79403
email: ddbro@sbcglobal.net
Membership: Rose Kinnard, 1649 Madison 504, Fredericktown, MO 63645-8303
email: rkinnard@minesmo.org
website: www.rebloomingiris.com 
Dwarf Iris Society
President: Dorothy Willott, 26231 Shaker Blvd, Beachwood, OH 44122-7111
email: dwiris@aol.com
Membership: Dave and Debra Miller, 61 Laconwood Drive, Springfield, IL 62712
email: miller42@aol.com
website:www.dwarfiris.org
Society for Pacific Coast Native Irises
President: Bob Sussman, 12142 Alison Drive, Santa Rosa Valley, CA 93012
email: matilija@gte.net
Membership: Kathleen Sayce, PO Box 91 Nahcotta WA 98637-0091
email: ksayce@willapabay.org
website: www.pacificcoastiris.org
Species Iris Group of North America (SIGNA)
President: Ken Walkup, 22 Cayuga St., Trumansburg, NY 14886-9184
email: krw25@cornell.edu
Membership: Rodney Barton, 3 Wolters Street, Hickory Creek, TX 75065
email: rbartontx@yahoo.com
website: www.signa.org
Historic Iris Preservation Society (HIPS)
President: Gary White, 701 Old Cheney Rd., Lincoln, NE 68512
e-mail: in2iris@yahoo.com
Membership: Judy Eckhoff, 7911 South Yoder Rd., Haven, KS 67543
email: judy67543@gmail.com
website: http://www.historiciris.org 
Society for Louisiana Irises (SLI)
President: Jim Leonard, 1103 Kimball Dr, Lafayette, LA 70506
e-mail: jrleonard@sprintmail.com
Membership: Ron Killingsworth, 10329 Caddo Lake Rd., Mooringsport, LA 71060
website: www.louisianas.org